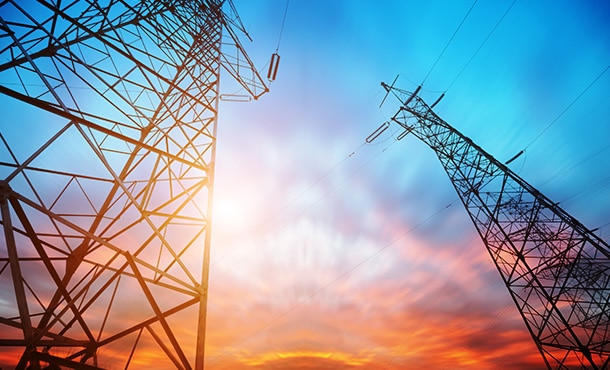 Our Vision and Mission

Wattstor's vision is to empower every business and community to actively participate in the green energy transition and financially benefit from it.

Our mission is to deliver premium energy management technology to I&C businesses and energy communities to reduce their electricity cost and carbon emissions.

Our technology enables customers to harness the power of renewables, to utilise load flexibility, and deploy energy storage and electric vehicle charge points. Wattstor does this through intelligent control of onsite distributed energy resources, optimisation of onsite electricity generation, storage and consumption against grid constraints and markets, providing hands-on expertise and working with specialised select partners.
Why Wattstor?

Our agile, forward-thinking, and collaborative approach means that our partners win more business when deploying our energy management system by improving end-users' business case and carbon saving potential.

We collaborate with installers and developers to provide state-of-the-art energy management solutions, via our EMS platform, to I&C businesses and local energy communities.
Wattstor helps our clients to navigate the complex energy landscape to harness the power of renewable energy, install electric vehicle charge points and utilise energy storage for reduced energy cost and carbon emissions. Request a call back from our friendly team to learn more about how Wattstor can help with your energy project.
Why we exist
Businesses and communities want their energy to be more sustainable, less costly, and better optimised towards market participation. Sophisticated, flexible energy management technology is the key, Wattstor is the partner.
We need to protect our planet. However, we understand that green strategies are unlikely to gain traction without the economics stacking up. 
At Wattstor, our goal is to empower every business and community, through the power of technology and collaboration, to join the green energy transition, whilst economically thriving and free from grid constraints.
The Landscape
The energy landscape has changed significantly for businesses over the past two decades. From passive bill payers to engaged energy managers, changes have been driven by electricity price volatility, reduced cost of embedded generation and energy storage, strict grid constraints, and boosted sustainability goals.
Decentralised energy generation has never been more prevalent. As the energy markets evolve to accommodate this in terms of both management and pricing, more businesses are choosing to take their electricity generation, consumption and costs into their own hands. Intelligent technology is key, Wattstor is your partner.
Meet the leadership team
Abigail Hulls

Head of Marketing

Richard Tullett

Head of Delivery
Are you ready to unlock your energy freedom?
Discover how Wattstor could help your business unlock energy freedom through cutting-edge energy technology.
Get in touch
Contact the team via the form or the contact details below.
New Broad Street House, 35 New Broad St, London EC2M 1NH