Partnering with Wattstor

From installers and operators through to businesses and communities, Wattstor works across the energy landscape to boost participation in the green transition by harnessing the power of renewables, managing load and installing electric vehicle charging points. Wattstor ensures:

The best ROI on energy projects
High-end complex energy technology is accessible and affordable
Strategic alignment with partner goals
Collaborative approach and shared expertise
Future-proof energy technology
Solar and Storage Installers
Solar and storage installers favour Wattstor for our flexibility and future-proof technology that's easy to install with seamless interfacing.
Our agile, forward-thinking, and collaborative approach means that our installation partners win more business when deploying our energy management system. We do this by:
Offering training and hands-on expertise on-site where needed

Strategically aligning with installers' goals for maximum impact

Business development support in finding deals and completing tenders

Improving end-users ROI

Providing advanced marketing materials to ensure end-users understand the full benefit of the overall solution.
Industrial & Commercial Sites
Wattstor works consultatively with industrial and commercial businesses to develop a strategy that works specifically for their site. We cut through the noise to help I&C businesses to navigate real-world solutions to:
Reduce expensive energy bills
Create solutions within grid connection limitations
Enhance sustainability and carbon reduction
Deliver visibility on energy performance
Create an outstanding business case for optimum ROI
Our flexible, tiered approach to EMS also ensures that I&C only pay for the functionality that they use, leaving room to grow whilst delivering excellent value.
EV Charging Point Installers & Operators
Wattstor creates sweeping value across the installation and operational span of electric vehicle charging points. 
Wattstor delivers outstanding benefits…
Maximise value within grid connection by optimising on-site renewables and storage

Unparalleled interfacing capabilities – our EMS and battery solutions are compatible with most charger manufacturers
Move with the flexibility of the electricity markets for maximum ROI
And much more…
Energy Project Developers
Wattstor delivers low-risk EMS solutions for seamless integration across limitless energy assets. Our consistent delivery of high-quality, effortlessly interfaced solutions is demonstrated through our track record. 
Energy project developers choose Wattstor as their EMS partner to:
Reduce risk by engaging specialists in EMS

Enhance your project portfolio ROI

Deliver a highly sophisticated solution for relative low-cost
Future-proof projects – continue to build upon current assets and participate in new electricity markets without needing to replace technology
Local Energy Communities
Independent energy communities are gradually growing across Europe, and are set to be the future of new-build developments. 
Wattstor's technological scalability, from single residential streets through to industrial and commercial operations, means we are perfectly positioned to manage local energy communities.
Wattstor's platform delivers seamless interfacing with ANY generation, storage, load asset, or API, and has the capacity for limitless connections.
Interested in becoming a Wattstor partner?
For an informal discussion about how your business could take advantage of Wattstor's extensive expertise, get in touch with our friendly team of experts.
Latest Insights...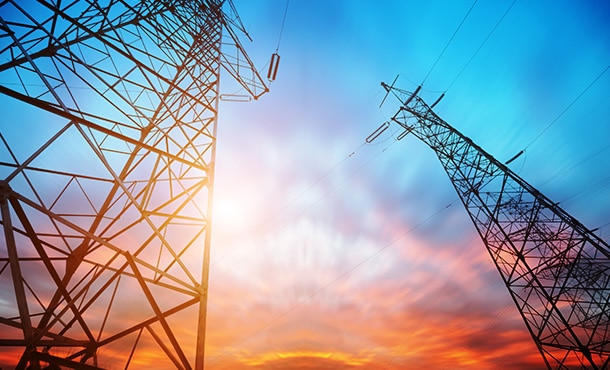 23/09/2021
Electricity Price Volatility: The Gateway to Opportunity?
"Electricity Price volatility can be an opportunity for businesses if addressed properly, particularly for SME industrial and commercial sites where the...
16/08/2021
7 Reasons UK Businesses Shouldn't Wait to Invest in Green Energy Projects
The UK's green transition is sweeping grid-scale generation and business energy eco-systems alike. However, there is still a large number of businesses...
Keep your finger on the pulse…
Subscribe to the latest insights, industry news, blogs, guides, webinars and events from Wattstor.